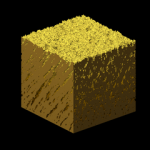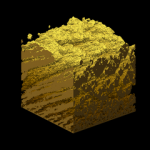 The aim of NanoSCOPS is to widespread and disseminate some of the scientific results developed by the Nanotechnology on Surfaces research group. In particular, those connected with the research line Fundamentals of Thin Films Growth at the Materials Science Institute of Seville, a joint center of the Spanish Council of Research and the University of Seville.

In this webpage we show some results aimed at non-specialized audiences. We have included some computer programs in the Software section, useful not only to reproduce published results but also to assist other researchers. In this regard, we have emphasized the visual information, so they are useful for teaching purposes as well (we show some examples i

n the captions

above). Should you use the software presented in this page, please cite us accordingly, as mentioned in the corresponding manual. You can also find information about the scope and working philosophy in the Scope section of this page. We hope you enjoy NanoSCOPS.